On behalf of the staff at Confederate Ridge Animal Hospital, we are honored to pay respect to our beloved animal friends who have passed. We also welcome you to create a lasting tribute for your beloved pet or animal friend on our website's Pet Memorial page. Please feel free to complete the following Pet Memorial Form in Adobe Acrobat format, which requires the free Acrobat Reader to view.
Download & Print Questionnaire
---
Lily Leahy April, 2005 to December 30, 2019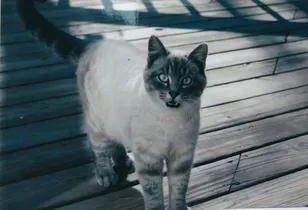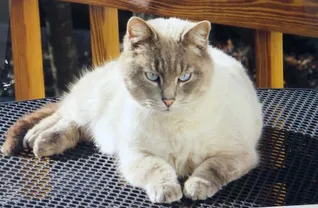 It broke our hearts to make the decision to let you go but you were so sick and it was time for you to rest. We always enjoyed watching you play in the yard and in the woods, running after bunnies and birds and you were very good at climbing trees while chasing squirrels. You loved lying in the sun on the deck. We wish we could look out the window and see you there in the yard right now but, instead, you will always be in our memories. You have been a fine and much loved friend. Goodbye for now, Lily, our gentle little man.

The Leahys
---
Sophie Leahy February 27, 1987 to December 12,1997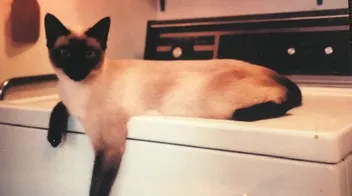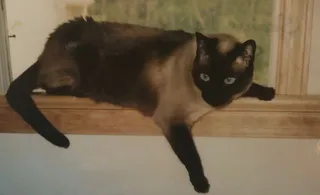 It has been over 20 years since we said goodbye but you are still very much in our hearts. You were so sweet and gentle, smart, beautiful, and so talkative. You were always a delight and we still miss you, our much loved friend, every day. You will always live in our memories.
The Leahys
---
BOO Stafford April 2005 to July 31,2017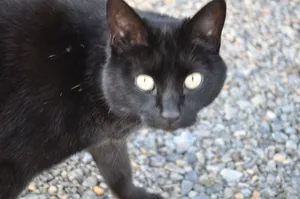 Boo was born a feral kitten on our family farm in Nokesville. We found her hidden in the barn wedged deeply between two bales of hay with only her yellow eyes giving her away. She was easily lured into a Have a Heart Trap with a piece of bologna. She could fit into the palm of your hand at that time. When we found her, Boo was about 6 weeks old and weighed 5 oz. most of which was bones and fur. We weren't sure she would survive the week.
We named her for a cat that "adopted" my father when he would stay at the family farm to do projects. That "Boo" really lived next door but apparently didn't like the communal lifestyle of multi cats and dogs.
When my father came out to his farm he would stay a few days at a time and share his meals with Boo. Eventually my mother would pack a few tins of food with Daddy's food to help keep Boo from stealing Daddy's doughnuts. My Boo was all black just like Daddy's Boo and the two cats shared similar behaviors.
At first my Boo was scared of us and hid in the corner whenever we came into the mudroom. Over time, she warmed up to us and began following us around our Spotsylvania farm just like a dog (and Daddy's Boo!). Initially we kept Boo separate from our other cat, Lisa as we were afraid Lisa might hurt our new little kitten. Later Boo became the dominant cat and we had to protect Lisa from Boo.
Boo never wanted to be held but loved to have you scratch her back and her ears. She had a great purr. She was a pretty good mouser and would share the heads and tails of her catch with us at the back stoop. Considering her dicey beginnings, Boo made the most of the twelve years she had. Lisa probably won't miss her much but we will.
Denise and Alan Stafford (Denise Craig)
---
Lucky Johnson January 10, 2002 to December 10, 2014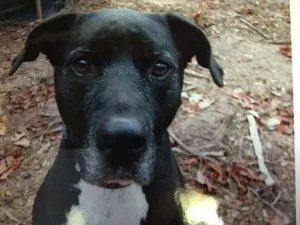 Lucky was a pretty easy going dog. He was content as long as he was next to you! Every now and then a little pat on the head is all he really needed. No child would come to harm on Lucky's watch- he loved kids! He would give many a father the evil eye when they were getting to rambunkshous with their child. He could also really sense distress in anyone before you even knew you were upset. He would be in your face saying "you okay?" He would have made a great service dog.
He was a wonderful protector & companion.
He will be missed :( Randy & Gwen Johnson
---
Jackie Bliss March 31,1999 to December 4th, 2014
Let me tell you about my Jackie man, Jackie was the sweetest soul you would want to know. He loved life and being around everyone. When I folded laundry he would be right there helping me in the big pile! When I was eating he would be right there begging for whatever I was eating and I was more than happy to share with my Jackie. I couldn't ask for a sweeter, gentle, and caring soul. I know you are up in heaven with my sweet Andy, take care of each other
.
I love and miss my Jackie Man!
---
Big Guy Center March 30,2004 to November 21st 2014
Biggie is love. Big Guy always sensed when I was coming home and would be waiting by the door. I miss my greeting now. Big Guy loved to eat - all 25 pounds of him. My food bill has lightened. Whitey did not mind his insistence that she share her food with him after he finished his. He is loved by Whitey and all of us.
Pam Center & Don Jabore
---
Phoebe Leahy Aug. 9,2000 to Nov. 17th, 2014
Our beautiful Phoebe adopted us on October 20, 2000. She was a warm, soft, tiny bundle of love and she moved into our hearts on that day. She was very clever and smart. She knew when it was time for breakfast, dinner, and bedtime. She loved to jump, climb, and play with her toys, and she was only still when she was curled up and purring next to one of us. She loved shredded, boiled chicken and knew right away when we were cooking it for her. She hated thunderstorms.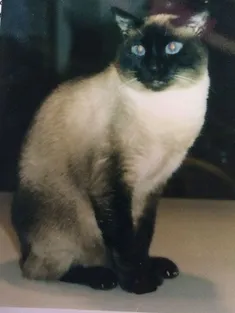 Phoebe, our hearts are broken and we miss you terribly. Our home seems so quiet and feels so empty without you. But you need to rest now and sleep well. Keep playing in your dreams sweet girl. Thank you for loving us. We loved you too, very much.
Mommy & Daddy
---
Chi-Chi Welborn Jan. 2002 to Oct 23rd 2014
From the day I held her in the palm of my hand until the day I kissed her goodbye, she brought such joy, happiness, and love to my life. She was my baby girl. My heart is broken and empty without her.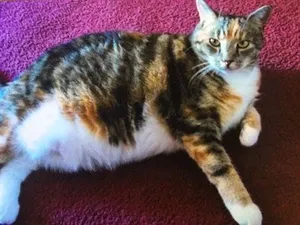 Sweet dreams baby girl. Mamma loves her baby.
Sandra Welborn
---
Chrissy Grant 8/4/95 to 6/21/08 She will always be in our hearts...... until we meet again :)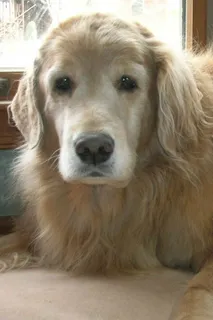 Tim & Lori Grant
---