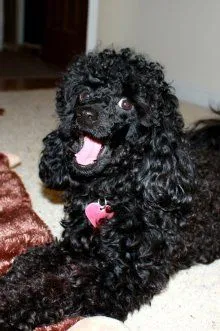 When visiting the veterinarian, there will be times when your pet needs some lab work done. It might be as simple as some basic blood work to make sure your pet is healthy and does not have any worms or other parasites. Other times, lab work may be needed to confirm a more serious diagnosis. In these instances, you will need to have the work done as quickly as possible. This allows treatment to be provided as quickly as possible.
Many veterinary facilities do not have a pet lab on-site, meaning they must send the material out to a lab for testing. Doing so delays your results, increases the price, and slows down the treatment process. At Confederate Ridge Animal Hospital, this is not something you will need to worry about. We have our lab and pharmacy on-site. This provides our patients with several benefits and allows you to save time and money. If you are looking for a veterinarian to provide your pet with prompt and effective medical care, consider Confederate Ridge Animal Hospital.
Save Time with Our On-Site Pet Pharmacy
Many veterinary offices require you to pick up your pet's medication from a third party. Not only will you need to drive to other locations, but you will likely need to wait in line for your pet's prescription. You are likely a busy individual and have other things you need to get done. Spending extra time to pick up your pet's prescriptions is something that we can easily help you avoid.
Pet Lab Benefits
Our on-site pet lab helps eliminate the cost of third-party testing from your veterinary bill. Our pet lab also allows your pet to receive veterinary intervention as quickly as possible. Serious medical conditions require prompt intervention to keep your pet in the best possible health. You will often be able to receive test results on the very same day they are ordered. When it comes to veterinary care, time is of the essence, and our on-site lab allows us to provide your pet with the necessary care as quickly as possible.
Visit Our Veterinarian Today
If you're interested in taking advantage of our pet lab and pet pharmacy right on-site, contact Confederate Ridge Animal Hospital Today. Our vet has years of experience analyzing pet lab tests on-site to provide your pet with the most effective veterinary care possible. For more information on our pet lab, our pet pharmacy, or to schedule an appointment, call us at (540) 441-0302.